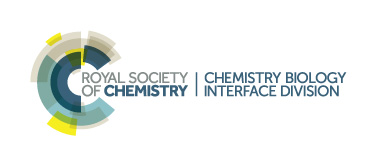 We are please to announce that The Royal Society of Chemistry in collaboration with the ProteoMass Scientific Society and the Bioscope research Group offers 6 travel grants to attend the conference (100 euros) for PhD/MSc students.
To be eligible please send a motivation letter (1 page) with your CV to marta.silva@bioscopegroup.org
Subject: Leishmaniasis Conference RSC and Bioscope Grants.
The deadline for applications is June 15th, 2018.
Lodging in the conference venue is mandatory.
---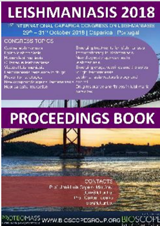 Dear Colleagues and friends,
On behalf of the organizing committee, we are delighted to welcome you to Caparica (Lisbon, Portugal), for the 1st International Caparica Congress on Leishmaniasis 2018 (LEISHMANIASIS2018).
The Conference will take place in Costa de Caparica the 29th, 30th and 31st October 2018.
This conference intends to gather researchers working in areas related to Leishmaniasis, from treatment to prevention. In fact, as leishmaniasis is slowly but constantly, increasing worldwide, this conference is addressed to show the latest research trends in this area. The idea is to push forward the battle against this persistent disease.
The conference will promote networking sessions to link the different skills of participants so international teams will be created to apply to funding at international level.
We are confident that you will appreciate the breadth and quality of the scientific program and the city of Caparica.
We look forward to seeing you in 2018 in Portugal.
With our kindest regards,
Lénea Campino
JL. Capelo
Carlos Lodeiro
Conference Chairs
And last, but not least, we have some of the best in the arena:
Plenary Speakers
Laia Solano-Gallego, PhD

Facultat de Veterinaria, Universidad Autonoma de Barcelona, Barcelona (Spain)

Lénea Campino, PhD

Instituto de Higiene e Medicina Tropical, Universidade Nova de Lisboa, Lisbon (Portugal)

An overview on Leishmaniases in Portugal: epidemiology, clinical presentations and therapy

Luigi Gradoni, PhD

Istituto Superiore di Sanità, Rome (Italy)
Case management and surveillance of the leishmaniases in the European region and Central Asia: a WHO perspective

Paul Kaye, PhD

Centre for Immunology and Infection, University of York (UK)
Experimental medicine as a tool for understanding the immunopathogenesis of leishmaniasis

Christian Bogdan, M.D.

Director of the Institute of Clinical Microbiology, Immunology and Hygiene University Hospital of Erlangen and Friedrich-Alexander-University (FAU) Erlangen-Nürnberg (Germany)
Arginine metabolism and tumor necrosis factor in leishmaniasis: basic research and clinical aspects

Petr Volf, PhD

Charles University in Prague Faculty of Science, Department of Parasitology (Czech Republic)
Sand fly salivary proteins and their potential use in the control of canine leishmaniasis
Keynote Speakers
Enrique García-España, PhD

Instituto de Ciencia Molecular Universidad de Valencia Calle Catedrático Beltrán, Valencia (Spain)
Polyamine Molecules in the Treatment of Leishmaniasis and Chagas Disease

Jerónimo Carnés, PhD

Immunology & Allergy Business Unit, Laboratorios LETI (Spain)
LetiFend®, A new generation leishmaniosis vaccine
Symposium Subjects:
Canine leishmaniasis
Feline leishmaniasis
Human leishmaniasis
Cutaneous leishmaniasis
Visceral leishmaniasis
Emerging treatments for leishmaniasis
Immunotherapy in leishmaniasis
New diagnostic approaches to leishmaniasis
Emerging drugs, vaccines and therapies to fight leishmaniasis
Leishmaniasis resistance to drugs
Prevention strategies
Leishmaniasis vectors biology and control
new compounds against leishmaniasis
drug resistance and fitness in leishmania parasites
host parasite interaction
On behalf of the scientific and organizing committees,
Carlos Lodeiro-Espiño
José-Luis Capelo-Martinez
---
Warning for participants
Please note that Exhibition Housing Services, Exhibition Housing Management and Trade Show Housing do not represent the PROTEOMASS Scientific Society nor BIOSCOPE group, nor have PROTEOMASS Scientific Society or BIOSCOPE Group authorized them to use their names or trademarks on information they send out to participants.
---
Be aware of cold calls from Convention Hotel Services (CHS) or from someone named Adam Max! A company called CHS (Convention Hotel Services) is calling or e-mailing attendees of conferences worldwide, claiming to work for the conference organizers and asking for credit card details to finalize the booking of accommodation. If you receive such a call or e-mail, do not give away any personal information or credit card details! None of the parties involved in the organization of LEISHMANIASIS 2018 is working with CHS. 
We look forward to seeing you soon.
With kindest regards
The BIOSCOPE Team
---
MIND!!: Booking must be done directly with the HOTEL. Internet or travel agency bookings do not included meals and social events. See the Venue Registration section for more information.
Booking through the Internet and/or travelling agencies will imply additional cost for meals:
        • 15€/lunch/person/day
        • 22,50€/dinner/person/day
           no social events